3 Reasons Why You Need Our Newest Combo Weight Bench!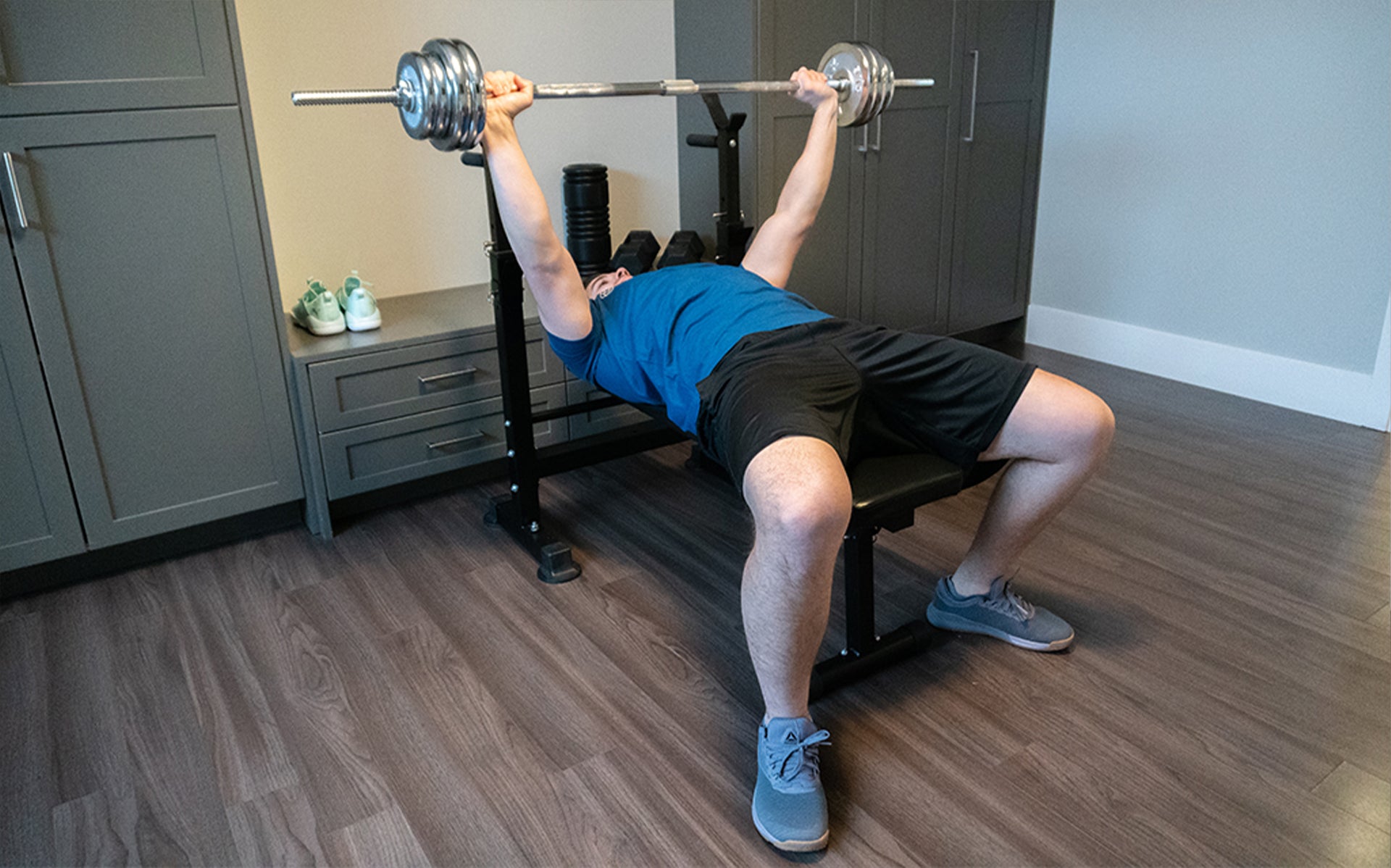 If you are starting your home gym short on space but big on fitness motivation, you know making the most out of your equipment is of the utmost important. Finding easy to store and multipurpose gear that will help you reach your goals without taking over your living space is the ultimate goal.

And that's why I want to introduce you to our newest Weight Bench!

This piece of equipment provides multiple opportunities for workouts, is compact, and has a price tag that won't break the bank! It is PERFECT for people new to working out, or looking to start their home gym with key staples!

We've got three reasons why we love this piece of equipment; and why you'll love it too!!
REASON #1: One Stop Shop 
This piece of equipment delivers so many different exercises to your workout routine!

Perform bench presses using the bench and rack. Hit some dips using the dip bars behind the rack. Perform step ups, elevated push ups, and split squats with the bench. Change the angle of the bench and strap your feet in place for some killer core exercises! 

This gear delivers the most value per square footage and will exponential expand the exercises you can perform, and so it will enhance your capacity for working more muscle groups and building an overall stronger, fitter, faster body! 
REASON #2: 330 LB CAPACITY
This bench is capable of holding 330 lbs! Yes, you will need to include your body weight into your calculation; but for lifters who are new to bench presses, this provides more than enough room to challenge your PRs!

It provides all the support you need for dips, decline sit ups, weighted step ups and more! For it's size, storability, and the diverse range of exercises it offers, this 330 lb capacity is an impressive amount of weight to hold while checking off so many other boxes! 
REASON #3:  EASY TO STORE
We saved the best reason for last. This piece of equipment is the best bench for anyone who works out in their bedroom, dorm room, studio apartment, or other specially limited settings.

With some simple adjustments to the locking pins, your bench can go from Gain Station to discrete, compact, folded metal apparatus beside your dresser.

This piece of equipment folds into itself to take up the least amount of space when it is not in use; so your room can easily transition from gym to living space.

Adding this bench to your lifestyle is as easy as tucking it away between workouts. 
Want to know more? 
Check out our Weight Bench and Barbell Rack to learn more about what this bench and rack combo can do for your workouts!

And - of course - if you have any lingering questions, don't be shy! Send us an email at customercare@iheartsynergee.com